The majestic Château d'Ouchy, surrounded by Lake Geneva, the Alps and the city of Lausanne, epitomises the classic, cosy picture postcard image of Ouchy.
Château d'Ouchy – a four-star hotel in an authentic 12th-century building – is located directly on Lake Geneva, in the middle of a lush and charming park. In the heart of the warm and vibrant tourist district of Ouchy, the castle is a veritable oasis, extraordinary yet familiar.
Emblem of the Lausanne landscape, Château d'Ouchy attracts both holidaymakers and locals. People are readily seduced by its romantic history, yet the atmosphere is always lively, highlighted by cultural events and pleasant interaction with the guests. Lausanne – Olympic capital – is home to the IOC headquarters, which are just a stone's throw away from the hotel. The Olympic Committee generates a fair amount of business tourism, as does the nearby IMD International School of Management.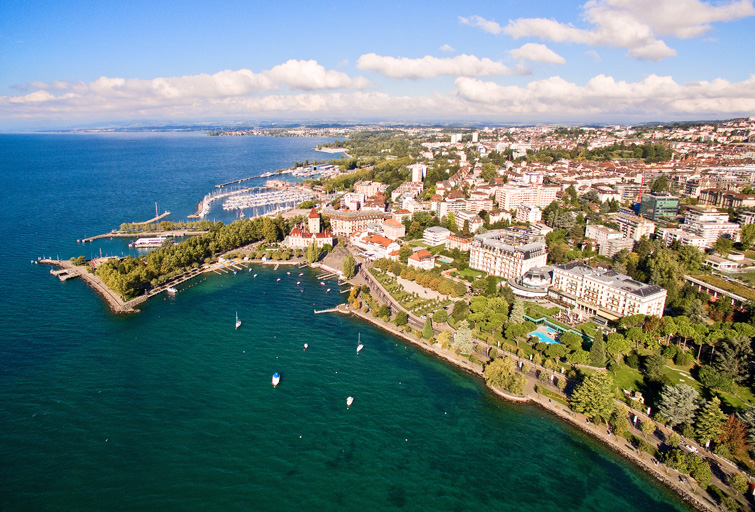 The history of Château d'Ouchy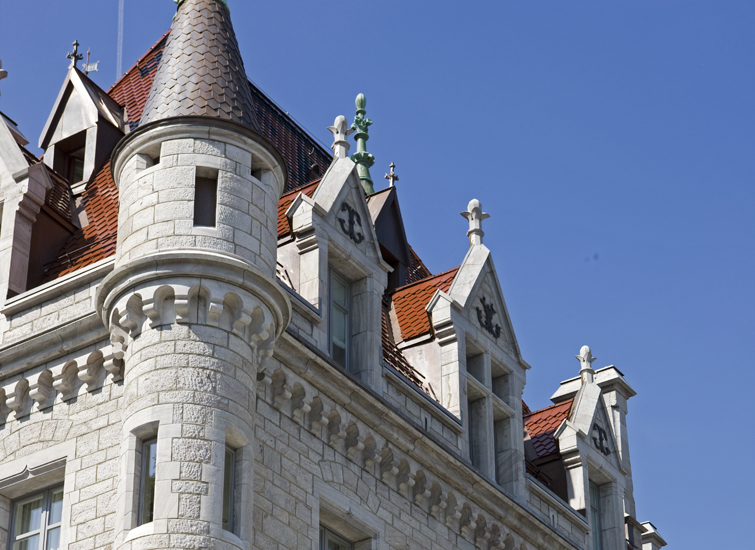 The proud tower is the only truly historical remnant of the building. But the castle nonetheless holds countless riveting stories and staying here is a dream come true.
In 1177, Bishop Landri de Durnes built a tower on Lake Geneva. A century later, the building was transformed and fortifications added to offer safe accommodation for the bishops of Lausanne. After the Middle Ages, the castle became the property of the Bernese bailiffs, then of the State of Vaud.
It is thanks to Jean-Jacques Mercier that Château d'Ouchy was once again restyled: it received a neo-Gothic makeover and became a hotel. Between 1889 and 1893, Monsieur Mercier razed most of the old buildings – with the exception of the tower – and built a bespoke hotel infrastructure.
Château d'Ouchy is listed as a Swiss cultural heritage site of regional importance.