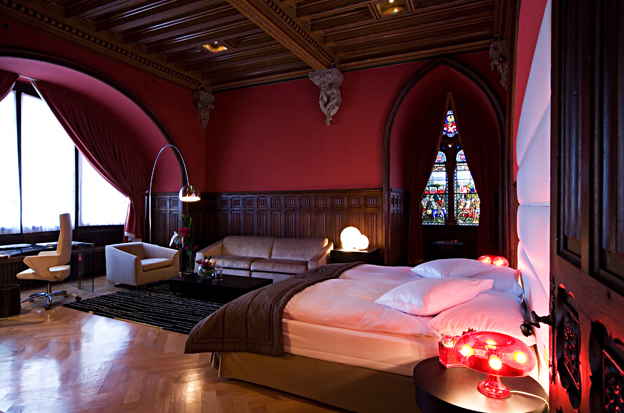 Knight's Suite
The Knight's Suite is where adventures begin ... or the grandest night of your life. Few hotels can offer their guests the experience of spending time in the sleeping quarters of a true lord, surrounded by gargoyles, historic wood panelling, vibrant stained glass windows, period tapestries and a magnificent high wooden ceiling.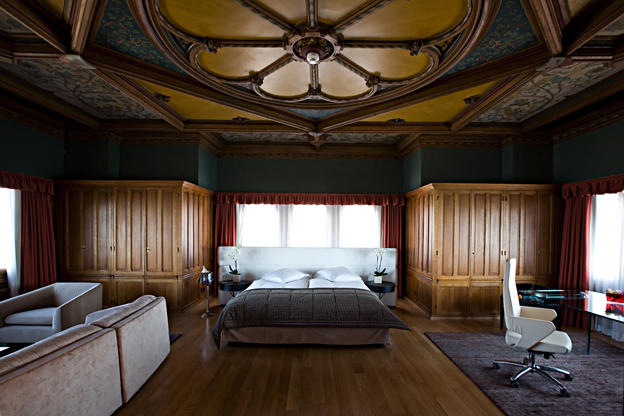 Riviera Suite
The exceptional Riviera Suite will take you on an unforgettable journey back in time. The unique and authentic decoration – typical of the neo-Gothic castles of the 19th century – will immediately immerse you in its historic charm. Aptly named, the Riviera Suite offers an extraordinary 360-degree panoramic view onto the shores of Lake Geneva and the surrounding mountains.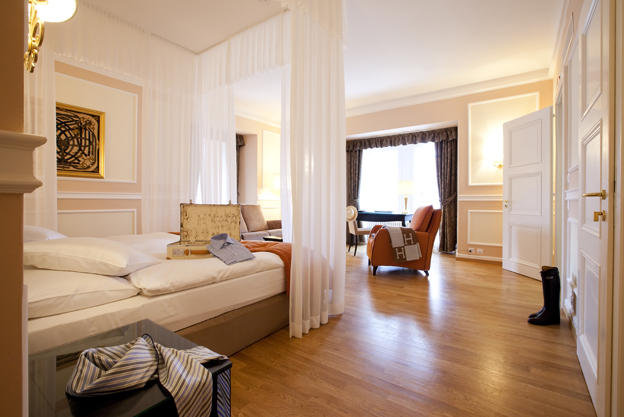 Terrace Suite
This suite is for everyone who wants to feel at home in a historic lakeside castle – individuals, couples or families. The largest private terrace of the hotel allows you to enjoy a unique view of Ouchy harbour. Typical of the neo-Gothic style of the 19th century, the Terrace Suite features a large four-poster bed, for dreams inspired by the classic legends of honourable knights and chivalry.